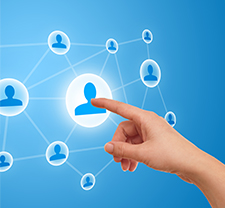 Community Connections for Better Coordinated Care
HealtHIE Georgia Corporation (HGaC) is a network of rural Georgia hospitals and their physician communities working to improve patient care through health information technology. The network focuses on ways to build a network infrastructure that enables its participants to coordinate care and reduce fragmentation, therefore reducing cost. We are focusing on connecting our hospitals, docs, and labs within our communities before connecting with providers statewide and nationwide.
Weeding through the maze of funding opportunities, HGaC accesses grants and low interest loan options. Members of HGaC access this expertise, and are offered inclusion in these efforts, facilitation of the applications, and coordination with the group to access these rural healthcare related funds. Fostering public/private collaborations is strengthening this model. HealtHIE Georgia is more than an HIE, and our belief is, connecting within the community comes first.